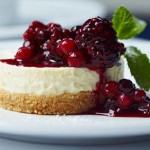 It's the season to be jolly so check out these food and drink products that are popular at this time of year and details of where you can find them at wholesale prices.
Alcohol
Alcohol is one of the biggest sellers at this time of year. Consumers purchase alcohol at this time of year to give as presents and to stock for festive parties. Most high street retailers stock alcohol gift sets – it's not just supermarkets. So as a wholesale buyer, stocking up on alcohol products and gifts could be very profitable. There are a number of wholesalers specialising in alcohol that can offer products at below the RRP. Check wholesalers here.
Confectionery
Confectionery products will definitely see your sales boost this Christmas. Consumers often seek out confectionery products at this time of year. Whether its advent calendars, chocolate bars or sweets – consumers often head to the high street during the holiday season to stock up on goods. The team at Wholesale Scout have found a number of wholesale suppliers offering confectionery at trade prices. Browse the wholesale directory to contact suppliers.
Cheese
Cheese is one product that definitely increases in popularity around Christmas time. There are so many varieties to choose from – cheddar, mexicana, brie, camembert, wensleydale… start stocking up on cheese now to secure some healthy profits. These products are also very easy to store and don't require much space.
Puddings
Christmas pudding is very popular in the winter so why not take advantage of this by stocking up on puddings at wholesale prices? By contacting a competitive wholesaler that specialises in food, you could secure products at well below their RRP. Get searching for products now!