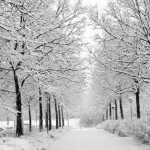 Storms are set to hit the UK in the next few weeks, with expected winds of up to 100mph. With severe weather warnings being issued across the UK, there are plenty of money making opportunities for wholesale buyers. By sourcing items (that are popular during bad weather conditions) at wholesale prices, you can potentially resale some lucrative products. Here are just a few products that should increase in sales during the coming weeks.
Umbrellas
There will no doubt be plenty of rain following the storms across the UK and so many consumers may be heading out to retailers to purchase a new umbrella. Umbrellas are popular all year round in the UK as the weather is very unreliable but sales should definitely peak during the next few weeks. By finding wholesalers that can supply umbrellas at cheap prices you can make some healthy profits this winter.
Road Salt
The roads across the country always suffer at this time of year which is why contacting road salt suppliers is a good idea. Not only will demand be high for this product in the next few weeks but some of the suppliers on the Wholesale Scout website are offering stock at well below the RRP. Look at the wholesale directory to find wholesaler details.
Boots
Wellington boots, UGG boots, biker boots… these are all in high street stores at this time of year. Whether you want to source stock to sell online via eBay, your own site or a market stall – this could be a lucrative product choice.