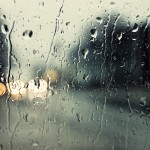 Torrential rain has been battering most parts of the UK during the past few weeks and apparently it's the wettest winter Britain has seen in 250 years. But despite the gloomy clouds, the horrid weather could in fact bring some sunshine to your wholesale buying business. There are a number of products consumers will be looking to purchase during the wet season and so there are plenty of opportunities to resell. Here are some ideas of products that may be popular with consumers during the next few weeks…
Road Salt
Although floods have hit certain parts of the UK, the cold weather has also resulted in icy roads and poor travel conditions. Road salt is spread throughout the winter months to help commuters travelling on roads. Many people also buy road salt and store it in their garage or car for emergencies. We have a number of wholesalers within the wholesale directory offering road salt at wholesale prices.
Umbrellas
Let's face it, umbrellas are needed all year round in the UK but they are bought in high volumes during the winter months. One glance at retailers on the high street will demonstrate just how popular these are. So whether you're thinking of buying a job lot and selling them on at a car boot sale or you want to source designer products to sell online, it's a market worth investing in during the rainy period.
Boots
Wellington boots and fashion boots are popular during the winter season so why not consider sourcing them to resell? Some clothing wholesalers can offer big reductions on the normal retail price and reselling them online on sites like eBay should see you making some healthy profits.
Coats
Coats are an essential part of everyone's winter wardrobe so stocking these throughout the colder months is sensible. Most people look online for designer coats or fashion coats as this is where the best deals can be found. So if you haven't got your own eCommerce site consider using sites like eBay and Amazon to resell your stock. To secure the best prices you may find that you have to buy in bulk so before you do this ensure you have done research on the style and brand you are looking to purchase.
Want access to some of these products at wholesale prices? Then sign up to the wholesale directory now.