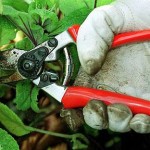 As spring approaches more and more people will be looking to purchase gardening products so it could be a market worth targeting soon if you are a wholesale buyer looking to make a profit.
Figures from the Horticultural Trades Association suggest that the UK garden retail market is worth over £4.6 billion and has been growing year on year, with more and more people trying to grow their own fruit and vegetables at home. Plant sales have been steady too – as it seems many consumers either enjoy gardening as a hobby or use their garden for a social escape. Whatever a consumer enjoys about gardening, it seems its popularity is increasing.
And so, inevitably, people looking to get outside in the garden will need a number of items – and this is where you come in! There is plenty of competition from garden centres and DIY stores however if you can find products cheap enough through a wholesale supplier and resell it in the right place, you could see yourself gaining a share of this market too.
So what products do consumers typically look for in retailers? Plants, bulbs and seeds are bought in large volumes at this time of year as many people look to set their garden up for spring and summer. But gardening equipment is by far one of the best markets to focus on – as equipment is needed all year round. Whether it's planting bulbs or mowing the lawn, there will always be a demand for equipment. There are a host of wholesale suppliers within the wholesale directory that can offer gardening equipment at low prices. Spades, watering cans, water butts, rakes, wheelbarrows, buckets, lawn mowers and hedge trimmers are just a few pieces of equipment that most consumers will stock in their garden.
But it's not just equipment that could make you profit. Garden furniture and sheds are also popular – if you want to start reselling items as soon as possible then register now to start contacting suppliers.