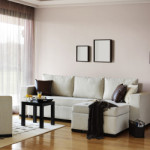 Homeware is a huge market! Whether a consumer is renting or mortgaging, there will always be a demand for household products and if you find them at the right wholesale price you could end up reselling them for a hefty profit. Here are some ideas of homeware products that could be easy to resell and some details on where to find wholesalers.
Furniture
Furniture is a must have for anyone in the home and although it's most often bought when someone is buying a new home, many consumers also purchase furniture every couple of years to either replace old furniture or update the style of their house. So what furniture is out there to buy from wholesalers? The team at Wholesale Scout have been searching wholesalers to see what is on offer and there are a variety of products out there – from leather sofas to dining tables – most furniture can be sourced at a wholesale price. To gain the best deals it could be worth looking out for a bulk buy. This wholesale pallet of furniture is full of clearance stock and was being sold for £464 per pallet – with a likely resale price of £1,900. The only down-side to purchasing pallets is that you never know what might be in them. But, if you're willing to take a risk on your product selection, you could end up securing some very profitable products.
Kitchen Products
Blenders, food processors, juicers… the list of kitchen accessories is endless. One glance at retailers like Robert Dyas and Argos will demonstrate just how many products are on the market. We have access to a number of wholesalers that can offer products like these for well below their RRP. So whether you are a reseller online or looking to sell on goods at a market stall, they could be worth a look.
Electricals
Consumer electronics are a profitable market to invest in. Some ideas of electrical items for the home include plasma televisions, LCD televisions, tablet computers, desktop computers, games consoles… start browsing the wholesale directory and register to find suppliers of these products now.