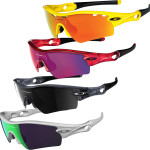 During the warmer months sales of holiday essentials and summertime fashion items increase dramatically.
High street stores and online retailers are all geared up for this too. Most high street stores have their summer fashion accessories in prominent places – like on a standalone gondola or at the end of one of their most popular aisles. And online retailers litter their homepages with holiday buys and summer accessories. The reason retailers advertise this stock is because they know it's what consumers are looking for. And if consumers are buying this stock more regularly then for wholesale buyers this is a market worth investing in too.
But summer fashion and accessory items is a big market with a lot of competition. There are other resellers out there that will be doing the same – stocking up on a variety of holiday items. So the team at Wholesale Scout got thinking about how their members could stand out from the competition and bring in some healthy sales this summer. And it's all about finding a niche and concentrating on a particular product. If you can find a product that is popular every year and focus on it then you can spend more time and energy into finding the right suppliers, the right trade price and hopefully as a result increase your profit margin.
The team has looked at summer products and have found one market that always does very well with sales during the summertime. Sunglasses are popular every year – the market is worth over £100 million. And women seem to buy the most. A recent survey suggested that women buy different sunglasses to match their different outfits – so they buy multiple units. However the profit margins on cheaper sunglasses are not great and, let's face it, competition from cheap high street retailers mean that many people will simply head into their local store to buy a pair of high street sunglasses.
But the team at Wholesale Scout know that the designer market can be very lucrative. And although less people may be willing to spend out on designer sunglasses, the profit margin per sale can be very attractive. A recent survey suggests that it's men that occupy this market – apparently one in ten men want to spend at least £100 on a pair of sunglasses favouring fashion and durability over cheaper counterparts.
The study by Mintel found that 40% of Brits think that stylish sunglasses make them feel fashionable so there is no doubt that this market is popular. So why find designer glasses at wholesale prices? The study revealed that one in five British men believe having a designer pair of sunglasses is a status symbol and 11% of the men surveyed also admitted they buy expensive sunglasses to wear when taking part in sport.
There are a host of designer brands to purchase but the two brands that seem to be as popular as ever are Oakley and Rayban.
Oakley was created in 1975 and originally began life as a motorcycle grip company. Founder James Jennard started selling Oakley motorcycle grips at sporting events and a few years later the first pair of Oakley sports goggles were sold. The brand has now formed into a multi billion pound company and a variety of sunglass styles can be bought by consumers.
A few years ago the team at Wholesale Scout did a case study on Oakley sunglasses and found some pretty impressive deals. At the time the team found a wholesaler specialising in 100% genuine Oakleys, boxed and brand new. The supplier was able to offer deals like the Bottlecap Polarised glasses for a wholesale price of £64 per unit based on a five unit purchase. These sunglasses had a resale value of £120 per unit so resellers could buy some styles for literally half their RRP.
Rayban is another popular brand. They've been around a lot longer, originally established in 1937, and the company is famous for their aviator style sunglasses.
These are just two examples of designer sunglasses that could make a healthy profit on resale. The team has found a number of wholesalers specialising in designer sunglasses so if you want to contact these suppliers and want to find out how much you could buy designer sunglasses for at trade price, register now.