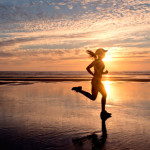 Fitness is big business at the moment, as thousands of people across the country attempt to stick to their New Year's resolutions.
One of the biggest resolutions made at this time of year by consumers is to eat less junk food and to get fit. Gyms are inundated with new members, home gym equipment and fitness DVDs are bought in abundance and health food stores see more people through their doors in January than at any other time of the year. One fitness routine that is very popular during the New Year is running. It's cheap and fairly easy to start so many consumers buy running accessories and either hit the treadmill or run outside.
So is this a market your wholesale buying business could benefit from? The answer is yes. If you find the right wholesale suppliers that can offer you running products at below the RRP then you should be able to resale them quite easily at the beginning of the year and make a healthy profit.
Below are some ideas of running accessories that could be selling well this winter:
MP3 Players
MP3 players could be a solid investment for your reselling business as many people getting into health and fitness will be looking for them. Most people who take up running look for MP3 players – lightweight and compact ones are most popular. There are a variety of wholesalers within the wholesale directory that can offer MP3 players and other gadgets at low prices.
Trainers
Trainers are essential – you won't see many runners without them! Whether it's looking for branded trainers like Nike, Adidas, Puma and Reebok or looking for lower priced trainers, you can find wholesale suppliers on the Wholesale Scout website.
Clothing
Sports clothing is all over the high street at the moment. And for anyone taking part in any fitness activity, sports clothing is essential. T-shirts, hoodies, jogging bottoms… there are a variety of items to invest in.
Gloves
It's still freezing in the UK so outdoor runners will no doubt be looking for gloves – and you can find them on the site at wholesale prices.
To find these wholesalers register today.