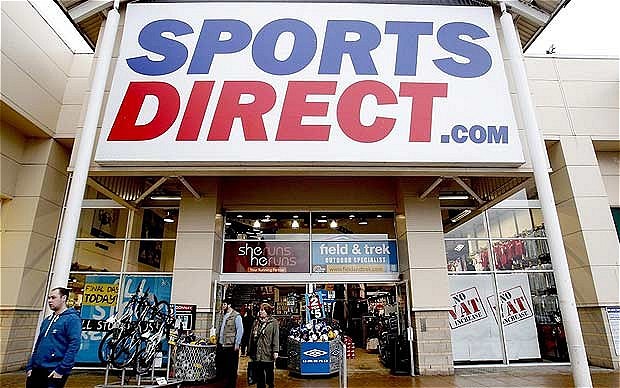 Sports Direct is the biggest sports retailer in the UK, with 470 stores throughout the UK and 24,000 staff working for them worldwide.
The brand was originally established in 1982 by Mike Ashley. The founder started his own sports store, called Mike Ashley Sports, and started buying and reselling sports stock to the general public. As sales began to creep up the company began to branch out and only a decade after it was created the company owned 12 stores.
In 1996 the brand changed its name to Sports Soccer and the company expanded to 50 stores and purchased a large warehouse. The company focused on selling a variety of branded sportswear and sports equipment including clothes, running gear, football shirts, trainers, fitness equipment and accessories.
During the following years the company made a number of lucrative acquisitions including the acquisition of Dunlop Slazenger and Umbro – each deal reportedly making the company millions.
The company was eventually re-named Sports Direct and continued to outsell its rivals on the high street. In 2012 the company purchased their rivals JJB. The deal, which saw Sports Direct purchase the JJB name, stores and stock, was estimated to be worth almost £24 million.
Now the company has stores across the world and sells sportswear both on the high street and via the company's eCommerce website. To find out more about sports products and to source them at wholesale prices check out our wholesale sports equipment and clothing page.