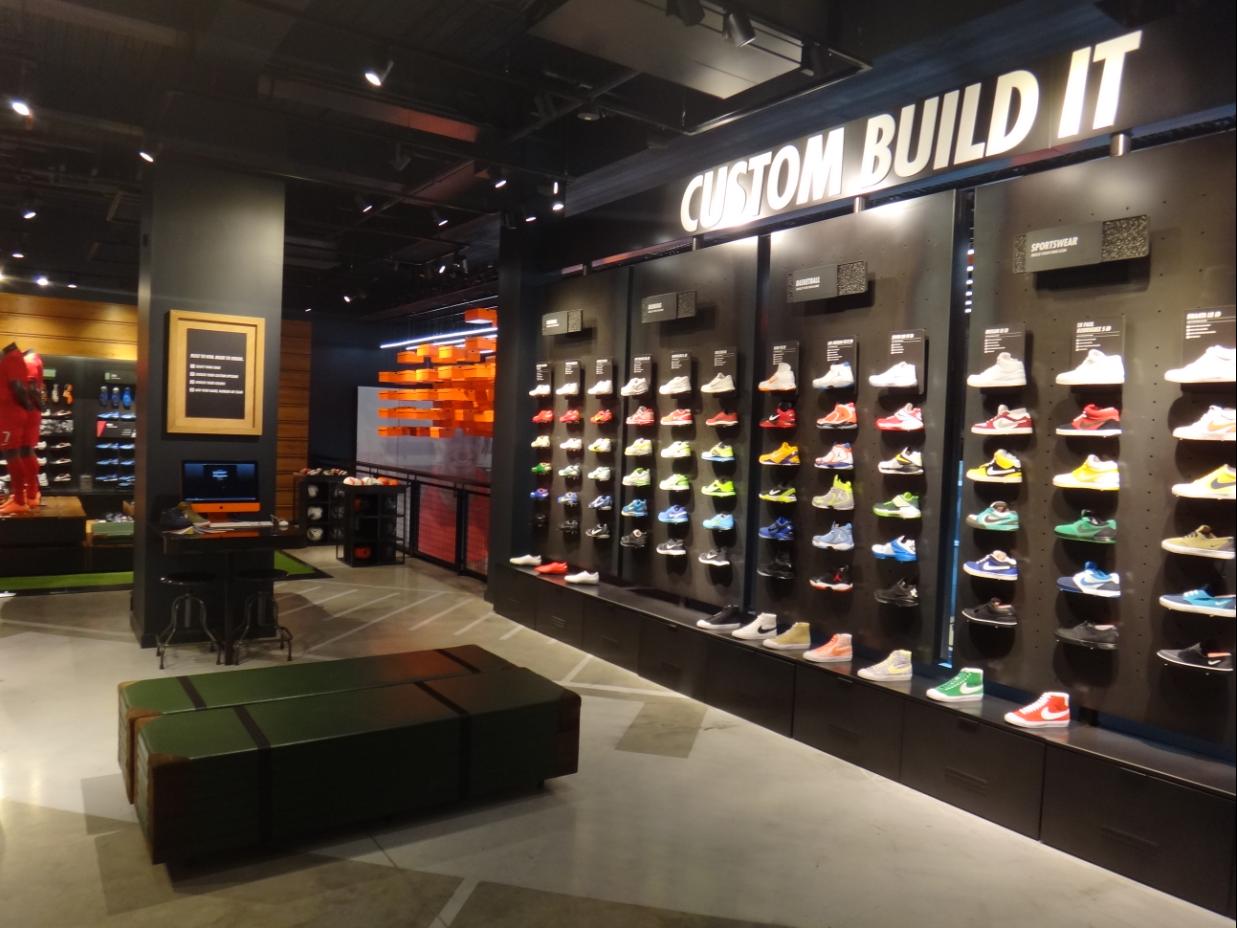 Nike is an American corporation that designs, develops, manufactures and sells apparel including clothing, shoes and accessories all over the world.
The original brand, Blue Ribbon Sports, was established in 1964 by University of Oregon Track Athlete Philip Knight and his coach Bill Bowerman. During track meets and events Knight would sell footwear from his car – distributing the footwear from Japanese manufacturer Onitsuka Tiger. During the first year the company sold 1,300 pairs of shoes. As the company expanded, they wanted to stop selling shoes from their cars and so invested in their first ever retail store which opened in Santa Monica in 1966.
A few years later the contract with the Japanese footwear manufacturer expired and that's when the company decided to start selling their own line of shoes. In 1971 the company changed its name to Nike, Inc and the famous swoosh logo was created and the first pair of Nike shoes were sold. By 1980 Nike had occupied 50% market share of the U.S athletic shoe market and the organisation went public later that year.
As the 1980's continued, the Nike brand began to grow. Initially designed as a track shoe, Nike footwear began to branch out to a variety of sports and customers. In 1988 the famous phrase 'Just Do It' was created and the company started to sell shoes in a number of sporting arenas including baseball, ice hockey, tennis and basketball. There were a number of shoes that started to gain popularity and they are still well-known today – models included Nike Air Max and Nike Air Jordan. The brand now sells sports clothing, accessories and footwear and most recently have been selling sports equipment, like the Nike+ Fuelband, that allows athletes to track their progress and performance
Nike now has 44,000 employees worldwide, sponsors sports teams all over the globe and in 2013 the company reported revenue of $25.3 billion. To find Nike clothing and footwear at wholesale prices or to find other sporting brands, visit the wholesale sports clothing page.