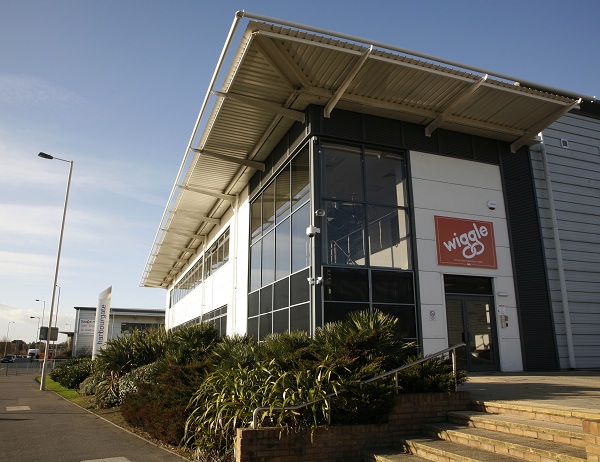 Wiggle Ltd is an online retailer based in Hampshire, selling a range of sporting goods to the public.
The company has developed considerably since its early days. The company was first established in 1920 and was known as Butlers Cycles back then. Butlers Cycles was an independent bike shop and was located on a high street in Portsmouth in Hampshire. The shop was small and employed only a small number of staff and the business was about sourcing models and parts from wholesale suppliers and selling bikes and bike accessories on to the general public. Entrepreneur Mitch Dall decided to buy the small shop and during the next few years re-branded it (to Bikes @ Butlers) and relocated the shop, staying within the local town.
Although Bikes @ Butlers continued to trade successfully, owner Mitch Dall had a keen interest in online retail and wanted to explore this so in 1999 he and his business partner Harvey Jones started Wiggle Ltd. With just £2000 capital outlay the duo started Wiggle Ltd – trading from one of the back rooms of the Bikes @ Butlers shop.
The online retailer was modest and sold a variety of goods online – some sporting stock from the shop and also other goods not necessarily in the sporting market. But as the brand started to grow and get more attention and as the site saw more visitors Mitch Dall and Harvey Jones began to focus more on increasing their online presence. In doing so they wanted to focus on a particular market so made the website a purely sports based online retailer. In 2002 the company relocated to bigger premises and began concentrating on sports goods, selling a variety of sports brands and accessories to the public.
Only a few years after its inception the online business started to boom and in 2009 after impressive growth Mitch Dall sold his shares of the company to ISIS equity partners. After this the company gained a new CEO, a London office and they occupied more warehouse space. The company had become a multi-million pound one and was eventually sold to Bridgepoint in 2011 for £180m.
The online retailer remains successful and sells a variety of brands like Garmin, Boardman and Colnago to customers all over the world. The company has a large number of overseas customers and in 2011 it was reported that they had more than 600,000 customers overall. Not bad for a small bike shop!
If you would like to find out more about sporting goods try our wholesale sports and leisure section.