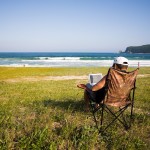 The sun is well and truly out across the UK and thousands of consumers will be hitting the high street to purchase summer items. Whether it's buying swimwear for a holiday or buying BBQ supplies for the garden, consumer spending at this time of year can go through the roof.
For resellers the summer can be a very profitable time of year. If you can source popular products for the season at low wholesale prices then you are in a strong position to make a return on your investment.
But knowing what products to invest in can be tricky as trends change. But there are a few items the team at Wholesale Scout know sell well during the warmer months so if you're a reseller looking for wholesale suppliers and some item ideas here they are:
Holiday Essentials
Most consumers head abroad during the summer months but many stay behind too to enjoy a domestic holiday like camping. Whatever the holiday, thousands of consumers will be searching for holiday essentials at this time of year. One glance at the high street will show you that – fashion retailers have their swimwear in the window and chemists have their sun cream lined at every aisle end. It's because they know consumers are going to purchase it so if you are a reseller this is a market you should be investing in too. So what are holiday essentials? Swimwear, clothing, suitcases, footwear, hats, sunglasses and sun cream are just a few of the items that could be fairly easy to resell this summer.
In recent years there are a few brands that have gained momentum and seem to sell well with consumers in this sector. Sunglasses are always a popular choice and many consumers head online and do a lot research to try and find designer labels at affordable prices. Try contacting a wholesaler that specialises in brands like Oakley and Police – if you can secure these at below their RRP you should see some healthy profits. Havaiana flip flops are another fashion item worth investing in as they always sell well.
BBQ Equipment
BBQ equipment, disposable BBQs and utensils are a safe bet during the summer. Whether you're looking to resell items online or you have a regular market stall, you shouldn't have a problem reselling BBQ equipment. The team at Wholesale Scout have found a number of wholesalers specialising in this market so it's worth checking out the directory for supplier info.
Camping Supplies
Camping is one of the most popular holidays in the UK. Figures suggest that on average 1.2 million people in the UK go camping on a regular basis so it's a big market. And one that many retailers are taking advantage of. Stores like Decathlon and Argos stock tents and camping equipment all year round and that is because consumers go camping all year round. Sure, the numbers increase during the summer, but as the weather can be unpredictable in the UK campers all over the country still get outside during the colder season. Equipment like tents, gazebos, torches, sleeping bags and camping chairs are sought after on a regular basis by those in the market. And as sales figures normally increase during the summer, it could be a profitable investment.
Sporting Equipment
As the weather heats up consumers all over the UK look to get outside and enjoy it. And that, naturally, means people will be taking part in more activities. Popular summertime exercises include running, jogging, cycling, kayaking, windsurfing, surfing and team sports like netball. So with that in mind, you might want to make contacting sports wholesalers a task on your to do list. Check around for popular items as if you can secure these at trade prices you could start making some real money. Beats by Dr Dre (headphones), Nike Free Run trainers and the Garmin GPS Watch are just a few accessories in the exercise market that are selling well.
eBook Readers
More and more people travel in the summer and, for those that travel, eBook readers have become increasingly popular during the past few years. EBook readers allow users to download, store and read multiple books. Using an app store users can browse for the latest release, download it to their eBook reader and have instant access to the book. Not only has having instant access to the top titles made eBook readers popular but they have become more and more popular with frequent travellers. No multiple books to carry means a lot more packing space. These are definitely a gadget that could resell well during summer.
Want to start sourcing some of this stock? Then register with the wholesale directory to gain access to wholesale supplier details now.