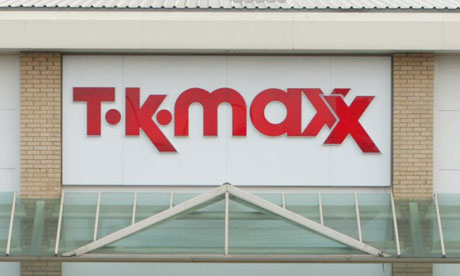 It started out in the US as a small store but now TK Maxx, part of the TJX group, is a global brand. Wholesale Scout looks at its rise to success.
T.J.Maxx was founded in America in 1976 and opened its doors as a discount retailer – selling a variety of fashion items, accessories and homeware products at cheap prices. After establishing a strong brand in the US as a bargain retailer, the TJX group expanded and opened its first store in the UK in 1994 in Bristol. The UK arm of the business was branded TK Maxx and began offering the same discount products throughout the UK. The TK Maxx brand has rapidly expanded in recent years. The first London store was opened in 2008 in Kensington and in 2009 the brand moved online to offer consumers products via its eCommerce site.
TK Maxx is the only off-price retailer in Europe, offering designer products at up to 60% off the RRP. The brand sells a variety of men's, women's and children's clothing through its stores and website. Consumers have access to clothes, handbags, accessories, shoes and homeware from a variety of high-end brands including Calvin Klein, Diesel and Billabong.
The retailer has revealed in the past that it has been able to keep costs down by opening 'no frill' stores and by maintaining a direct relationship with brand owners and suppliers. The company's buying strategy is quite different to its competitors. Many retailers buy stock four times a year from suppliers but TK Maxx negotiate deals with over 10,000 suppliers every day. The company source products from all over the world and have a strong buying relationship with a variety of suppliers offering items at competitive wholesale prices. The brand is then able to sell on these items at a much lower high-street price than its competitors.
The brand continues to grow and there are now more than 260 stores across Europe and the brand has an estimated turnover of more than £1.3bn a year.