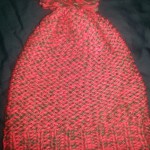 Autumn is just around the corner so prepare your wholesale business by stocking up on autumn fashion, clothing and accessories.
As the colder months approach in the UK retailers will be taking down their summer displays and stocking their shelves with warmer clothing and accessories in preparation for the autumn season. Most high street stores have already begun the switch to autumn clothing and summer sales are well and truly underway.
As the weather becomes colder in the UK many consumers will be looking for warm clothing to wrap up in. Popular purchases at this time of year include hats, scarves, boots, jeans, coats, jumpers, umbrellas and gloves. So investing in fashion and accessories could boost your profits this autumn.
With a host of wholesale suppliers within our wholesale directory, you can find many of these products at trade prices. And with so many consumers using sites like eBay and Amazon to source cheaper clothing products than they can find on the high street, selling these products online could earn you some good profit margins.
As well as stocking up on standard clothing products, you could also look at securing some deals on designer items to further increase your sales. Many consumers like to grab a bargain on designer products including coats and handbags. And we have found some of these at very competitive wholesale prices. A recent case study demonstrated just how much profit can be made on clothing and accessories as there are some wholesalers within our wholesale directory specialising in designer clothing. One wholesaler is offering Armani coats well below the RRP – which could see you making profits of £500 per five units sold. The same wholesaler is also offering a deal on Armani jeans. You can pick them up from this wholesaler at £67 per unit, with a recommended retail price of £115 per unit. Last year we also found a wholesale supplier offering Stone Island clothing products and some of these had a profit potential of £690 per five units sold. No doubt this wholesaler will have more deals and bargains this autumn and winter.
There are plenty more deals like this on the site. To start searching for products and to contact some of these wholesale suppliers, look through the site and register today.