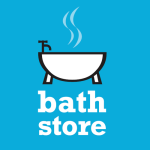 Bathstore, which was established in the early 1990s, is now the largest specialist bathroom retailer in the UK. Wholesale Scout looks at their rise to success.
Bathstore was created by Patrick Riley and Nico De Beer, who wanted to make innovative bathroom designs more accessible to consumers. The duo originally started out by finding designs they felt would be popular with the end-user and created a catalogue detailing all of their product designs. Their goal was to create showrooms of designer-style bathroom suites, and make them affordable to the average high street shopper. The team bought high-end designs from low cost manufacturers to pass the savings onto the consumer which proved very popular.
The business was clearly forecast to be a success as in 2003 Bathstore was bought by Wolseley Plc – who also own Plumb Centre. During the next couple of years the brand grew and only four years after its acquisition, Bathstore had 170 showrooms throughout the UK.
The recession forced Wolseley Plc to sell Bathstore and in 2012 the company was bought again by investor Endless LLP for £15 million. The company had lost sales during the recession and in 2011/2012 reported a turnover of £90.4 million. Endless LLP invested £11 million to revive sales and it's worked – total sales increased by 10% during the last financial year and the company reported a turnover of £99 million.
The increase in sales has been credited to the company's growing online presence. As well as expanding their online retail site, the company has added more designs to its portfolio. As well as selling baths and shower units the company also offers bathroom accessories, bathroom furniture, tiles, taps, lighting and heating.
There are now 172 Bathstores across the country and business is booming – the investors are now reportedly starting to look into another buyer for the retailer.