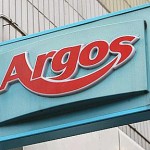 It is now a huge retail chain but Argos had fairly humble beginnings. Wholesale Scout looks at its evolution.
Argos was originally founded in 1973 by Richard Tompkins. Originally Tompkins had set up a savings stamps business but moved on to set up Argos when he realised he could allow consumers to buy goods with cash instead of trading in stamps. Later that year the first Argos store was opened in Canterbury.
The Argos catalogue was launched alongside the store and showcased all of the products available to purchase including typewriters, cassette players and handheld portable radios. The catalogue, which still exists today, was split into a number of sections including sportswear, electrical items and toys. Buying in these products at wholesale prices, the retailer was able to sell them on to the public and grow its profits. When it was first launched Argos made £1,000,000 in one week.
A few years later the company was purchased by BAT industries for £32 million and continued selling its products with the addition of a jewellery brand, Elizabeth Duke. More than a decade later the company became part of the Home Retail Group and still remains under the group's ownership alongside other brands including Homebase.
Argos still produce their catalogue twice a year but with now more than over 1500 pages, the products available have grown substantially since its inception. Consumers can purchase home, garden, fitness, toys and jewellery products amongst other things. In 2010 Argos underwent some rebranding and a stronger emphasis was placed on its online offering and website. Now customers can order items at the click of a button and collect them or have them delivered straight to the door.
During the past forty years the company has grown dramatically. Argos sees around 130 million customers visit stores every year and there are now 740 stores nationwide. A report last year revealed that Argos has 31,000 employees across the country and its total sales last year were almost £4 billion.