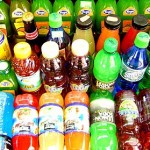 Christmas is well and truly over and many consumers will be choosing to have an 'alcohol free January' to unwind from the festive season and to get back into shape.
So one thing wholesale buyers shouldn't ignore at this time of year is the popularity of non-alcoholic drinks. The soft drinks sector is apparently worth over £110 million and, despite the demand, many people believe this industry isn't that lucrative.
Fizzy drinks, juice drinks, squash, flavoured mineral water, milkshakes…there is a huge product list waiting to be explored and it can be very profitable during the new year.
Wholesale Scout have been searching for soft drinks wholesale suppliers so our members don't have to – have a browse for these products in our suppliers section and start boosting your profits.