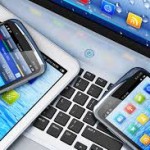 Electronics are big business in the consumer market. There are hundreds of electronic items that are sold in both high street stores and on the internet. And, if they are sourced at the right price, some of these items can make a hefty profit on resale. So if you're a wholesale buyer, what kind of products can you secure at wholesale prices? Here are some ideas and supplier information:
Mobile Phones
Smart phones are all over the high street and online and they are big business when it comes to making money. Some smart phones can be sold for over £400 on release and so you can imagine, if you can find smart phones at low prices from wholesalers, there are potentially some good mark-ups to be had. iPhones are by far the most popular handsets and the team at Wholesale Scout have found a number of suppliers offering good deals on handsets including this wholesale supplier who was selling the Apple iPhone 4 for £59 less than it can make on sites like eBay. There are a lot of other phones you could invest in including Samsung, Windows and Nokia so get browsing the site now if you want to find supplier information.
Games Consoles
The PS4 and Xbox One were released just before Christmas and so gaming has gone big! One look at high street stores like Game will show you just how big this market is – every weekend thousands of customers head to these stores to stock up on games and accessories. We have a number of suppliers within the wholesale directory specialising in consoles and some also offer great discounts on popular titles too like Grand Theft Auto and Fifa.
Televisions
Televisions are an ever changing market. LCD and Plasma once ruled the way but now LED and 3D TV dominates much of the high street market. The team once found a supplier offering a Samsung 19" HD LCD television for £75 per unit – with a resale price of £189! So if you find the right supplier there are high margins to be made.
E-readers
Most consumers own an e-reader of some sort whether it is an Amazon Kindle, Kobo or tablet computer. Grab your share of profits by finding wholesalers of these items now.
To start contacting suppliers immediately why not register with our wholesale directory?