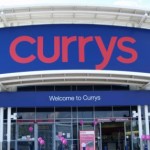 Founded in 1884, Currys started out as a small bike store but is now a multi-million pound retail chain with stores all over the country. Wholesale Scout looks at its rise to success.
Currys was created by Henry Curry in 1884. He began the business in a garden shed and bought wholesale bike parts, built bicycles and sold them on to the public. This eventually led to a full time business and four years later Curry opened his first shop in 1888.
During the next two decades Henry Curry went into partnership with his sons and more shops were opened across the UK. By the mid 1920s Currys didn't just specialise in bicycles – a variety of goods were stocked and sold including some electrical items and toys. As the brand began to grow the retail chain stopped selling bicycles, closing down the bicycle manufacturing side of the business in 1932. The chain then began to concentrate on electrical goods and in 1984 it was famously taken over by Dixons.
After it was taken over by Dixons Retail, the Currys brand name remained and in 2006 some other stores in the group were rebranded as Currys Digital.
Now Currys is one of the UK's biggest electrical retailers and there are 550 stores across the country. Currys stores can be found in most town centres and the chain stocks a variety of household items, small domestic appliances and consumer electronics including cameras, washing machines, televisions and MP3 players.
Although it started out as a garden shed shop, Currys is now part of a major retail group. The Dixons Retail group turned over £8 billion in 2011 and their success only looks set to continue as some of its competition, including Comet, succumbs to the hardship of the high street.