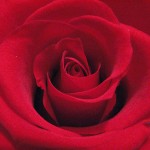 With only a few weeks to go until Valentine's Day wholesale buyers can up their profits by sourcing relevant products before the big day.
Stores are already stocking valentine's gifts and why wouldn't they? In 2010 Valentine's Day was valued at over £230m in the UK and this lucrative market continues to grow.
The day, 14th February, was originally established to commemorate relationships and love. The occasion is named after Saint Valentine and dates back to 496AD.
But the holiday has changed dramatically in recent years. Not only do couples lavish each other with gifts, but the day also sees friends and family buy small gifts to celebrate.
Wholesale Scout recognise this lucrative market and how it can benefit our members so we have sourced relevant wholesale suppliers.
Browse the site for some ideas of products that could sell including personalised wholesale champagne bottles, chocolate and confectionary suppliers, personalised cards and flowers.