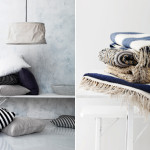 A host of high street stores have homeware products and supplies and many have dedicated homeware sections – so could it be a good investment for your wholesale reselling business too?
A survey revealed that 38% of consumers decorate a room in one go – showing the need for multiple purchases – and online furniture purchases are predicted to increase by 45% between 2011 and 2015. The increase in online purchasing is thought to be due to the competitive prices online and convenience of online ordering. Many industry experts believe that stores will one day become a place for exploration and research and the majority of purchases will be made online.
Therefore if you have a wholesale business online or are selling through sites like eBay and Amazon, this is a lucrative market to target. There are so many reasons consumers purchase homeware – for decoration, storage, moving home or to keep up with trends. Either way – stocking homeware products could definitely add value to your business.
So what products should you be targeting? There are a host of homeware wholesale suppliers offering a number of items at attractive prices. Some ideas of stock you could be purchasing include sofas, sofa beds, beds, cushions, storage, wardrobes, dining room tables, coffee tables, shelving units and kitchen accessories.
There is a list of suppliers within our wholesale directory that specialise in these products and can provide them at competitive wholesale prices. To find these suppliers register on the site today and get purchasing.