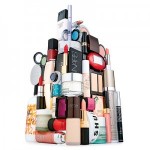 The health and beauty industry is worth an estimated £15bn a year in the UK so how can your wholesale business cash in on this growing market?
The beauty industry in the UK is worth big bucks. Thousands of consumers all over the country search retail stores and online stores for beauty products including makeup, skin care, bath oils and pampering equipment.
Apparently the cosmetics industry is the fourth largest market in the EU (as reported by CTPA). So what products could you source within this market to help grow your wholesale reselling business?
Makeup is an obvious choice as it's used by most women across the UK. Most products are easy to store and require very little storage space too. Popular products include foundation, concealer, bronzer, blusher, mascara, eyeliner and lip gloss. Although high street products are often sought after, many consumers search for higher end products online.
Designer brands like MAC, Smashbox and Urban Decay are popular and if sourced from the right wholesale supplier, can provide a healthy return on investment. The Wholesale Scout team has sourced a number of designer makeup suppliers who can offer some of the best brands at competitive prices. Some of the suppliers we found can offer a +350 profit per batch of makeup sold.
As well as sourcing makeup, wholesale pampering products could boost your business. Stores like Lush and the Body Shop are popular all year round as many consumers look for bath salts, body scrubs and scented bath accessories.
So if you're looking for stock that could last all year round, won't require much storage space and is increasing in popularity then beauty products and cosmetics could be worth investing in.